Our Mission:
Empower.
A club that supports, celebrates, and encourages
the growing community of women in computing.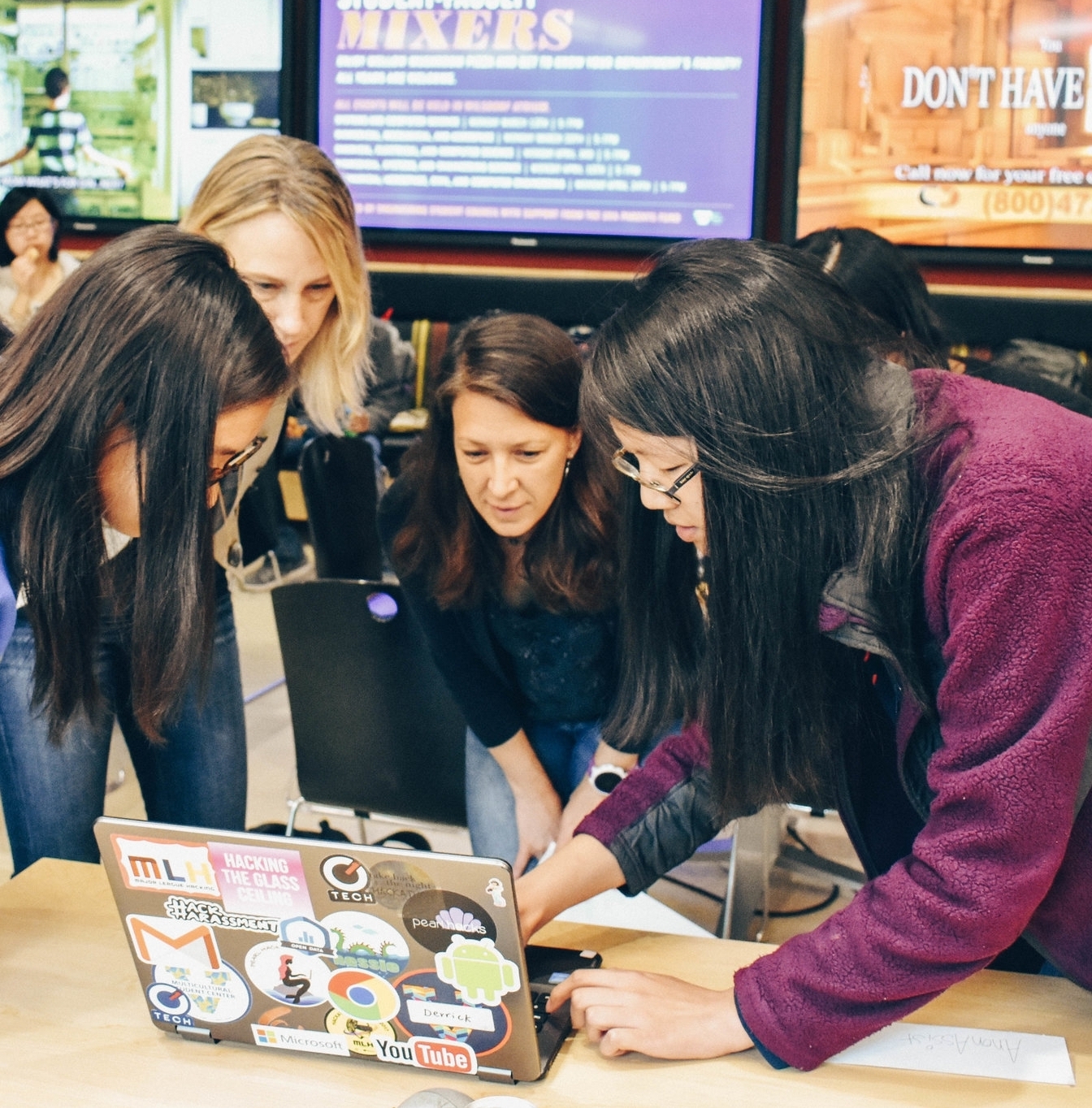 Women in Computing Sciences (WiCS) supports, celebrates, and encourages the growing community of women in computing. We aim to raise awareness of issues faced by women in technology, in addition to inspiring women to explore educational and professional opportunities in the field through mentorship and service.
WICS IS A CHAPTER OF ACM-W
ACM-W provides opportunities like scholarships to research, conferences, etc. We follow the ACM-W guidelines and add our own twist.
WHY COMPUTING SCIENCES?
WiCS isn't limited to computer science. We also cover computer engineer, data science, cognitive science, and more.
WHO CAN JOIN?
WiCS is open to any member of the University of Virginia, gender-aside! We have general body meetings, open exec meetings, mentorship opportunities, and great career networking.
HACKATHONS
Hackathons are a great place to learn new skills and work on really cool projects- even if you don't have any experience! WICS organizes members to go to external hackathons, and we have our own annual hackathon in the spring. Companies can contribute to our hackathon by: sponsoring prizes, leading workshops, and/or providing food.
INDUSTRY EVENTS
Industry events offer WiCS members the opportunity to learn about job and internship opportunities and to network with our industry partners. These events can help members learn about different companies and job positions within tech. We're always looking for new companies to partner with and learn from!
Email Pooja (pk4bq@virginia.edu) or Nawar (ntw6rk@virginia.edu) to partner or host an event with us!
HIGH SCHOOL MENTORSHIP
One of our main goals is to address the declining number of girls in STEM fields. This year, WICS is partnering with Boolean Girl in sending volunteers to Meriwether Lewis Elementary School to inspire a love of computer science and STEM for elementary school-aged girls using Scratch.

PROFESSOR DINNER SERIES
Once a month, we host a professor for our professor dinner series. WiCS members invite one professor to have dinner with 10-12 of us. These dinners help us learn more about our professors and strengthen relationships with them.

Check out our Events page to see what events we have coming up!